INDOOR AIR QUALITY TESTING SERVICES
Good Indoor Air Quality is critical for your family's health. It can become a huge problem for many Americans. Most people spend 90% of their time inside their homes and workspaces. Poor indoor air quality could cause health problems for you and your family.
The Titan pros understand the effects of poor indoor air quality (IAQ). Sick building syndrome, building related illnesses are a result of poor IAQ. We can identify airborne toxins and other particle pollution. The experts at Titan provide safe and cost-effective solutions. Our goal is to help you prevent future indoor air quality problems.
The Titan pros will find the issues affecting your indoor air quality. We will provide a detailed report with our findings and plan of action. We will create an Indoor Air Quality Management Plan. This plan will determine the most affective way to reduce airborne pollution.
INDOOR AIR QUALITY (IAQ) TESTING SERVICES INCLUDE:
AIRBORN PARTICLE POLLUTION
Particle Pollution is solid and liquid particles in the air. This negatively affects your Indoor Air Quality and your health. There is major concern form EPA about smaller airborne particles. When inhaled, these particles travel deep into your lungs. People with major health issues (e.g., children and older adults) are most at risk from this sort of pollution. Some types of particle pollution come from cooking and cigarette smoking.
Other types of particle pollutants can negatively affect your health. Organic pollutants (e.g., mold, pollen, dander, dust mites) can affect your health. Assessing indoor air quality depends on outdoor pollution levels. In homes with no particle pollution, outdoor pollution levels should be low
WATER QUALITY TESTING SERVICES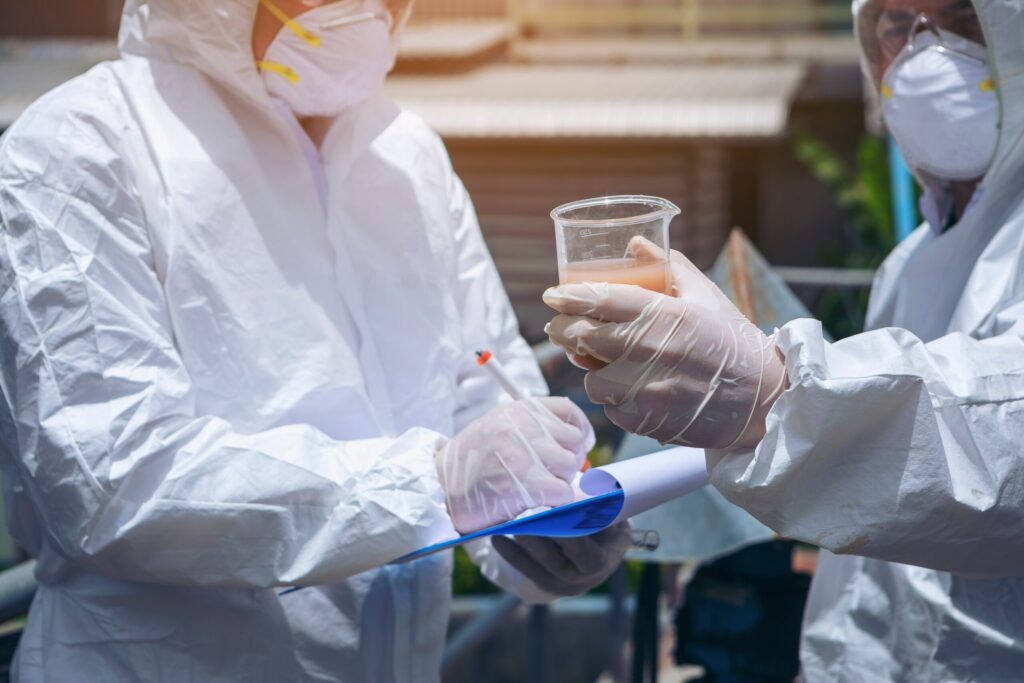 Good Water Quality is critical for everyone in the Kansas City Area. The water you used to take a shower and drink could be tainted with chemicals. All of us have some level of pollution in our water supply.
Your water supply comes from the city you live in or from your own well. The water you use and consume may not be as fresh and clean as you think it is. It's impossible to know what's in your water, without a water test.
It's bad enough to be able to see, smell or taste tainted water. If your water looks, smells, tastes totally fine, you should still have it tested.
COMMON WATER CONTAMINANTS INCLUDE: